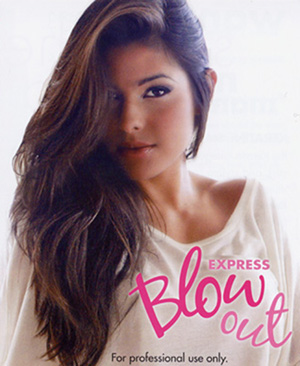 …with Fabulous Hair & Natural Keratin!
I am very  excited about our hottest, new salon treatment- Keratin Express Blowout! It gives me, as a hairdresser, the great opportunity to give my clients healthier, shinier and smoother hair. And, IN JUST AN HOUR! If you know anything about the Keratin Complex Treatment in its entirety- you'll appreciate this quick fix. Or, if you've been wanting to try it but not fully ready to commit- this is a great test run! I like the fact that it is made of natural Keratin; which is the main Protein in hair and skin. It leaves the hair with natural movement, body, and last up to 6 weeks.
This is dangerously addicting (and I mean that in a good way 🙂 )! My guests have loved adding this treatment in with their cut & color services. It's great for all hair types & I promise that once you try it- you'll love it just as much!