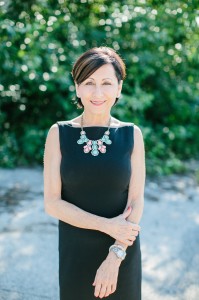 At the age of 22, Inge Handing came to the United States to see the world and to learn English. She began working at Bundy and Bundy Salon in Salzburg, Austria, at the age of 15. It was not always her goal to have her own salon, but she certainly wanted to work for a high profile company. She founded Coiffeur Inga' Salon (as of 2012, Salon Inga') in 1988. Inge's main focus in her business is to provide superior customer service to her clients. The way she does this is through providing continuous education for herself and her staff.
Her educational involvement includes organizations such as Intercoiffure, where she currently serves as the America/Canada Secretary and was the U.S. Delegate for Education for Life. She had also represented TIGI as an Educator, and is part of the NCA (National Cosmetology Association).
A great accomplishment has been the implementation of the Associate Training Program; which is an extensive training program for incoming stylists or recent graduates.
At this time Inge has plans to become even more involved in education and grow her business to a different level. As of December 1, 2011 Inge extended her brand and took over a salon in Freilassing, Germany. This is an exciting new venture and she is looking forward to working even harder than usual

Inspirations & Motivations: Ever changing trends, our Youth, Health & Fitness, Mentorship & Team Work