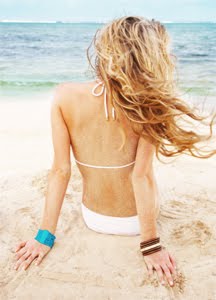 Capture the soft undulating wave that's splashing across fashion magazines and red carpets!
The Beach Wave is a new product solution, tool and service designed to provide long-lasting, soft, natural wave. Pravana's technique and formula allows clients to achieve this long-lasting sensuous look quickly and easily.
Unlike the permanent wave, the Pravana Beach Wave uses specially designed wave blocks and a very gentle solution to produce soft waves that last up to three months on most types of hair.  The process is faster than a perm, taking only about 20-30 for the entire process.
Cost: Starting at $70 – varies depending on the length and texture of the hair.
Call today for your personalized Beach Wave consultation: (813) 963-1313