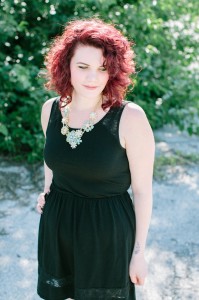 Alex moved to Tampa when she was 18 and attended Paul Mitchell The School. After graduation, Alex went through the Associate Training Program, training with Inge and has been a Team Member since 2008.
Some passions and specialties include curly textures and color. Part of the salon's motto is in its belief of the "total concept" and this is one thing that definitely drew her to Salon Inga'.
"I really like when I can help give someone a whole new look or makeover, this is when it all really comes together for me."
Alex is also a TIGI Colour Ambassador wishing to excel at her craft and spread her knowledge onto fellow stylists.
Stylist Level 2.
Inspirations & Motivations: Making people beautiful & Art